Baseding on a record from Akamai, a company that focuses on cloud and security services, a large piece of Distributed Negation of Service (DDoS) attacks originated from China: 43 percent to be specific. That was up by 8 percent when compared with the 3rd quarter of the same year, when only 35 percent of such attacks originated from China.
Not only was China the most active nation of beginning when it involved orchestrating and carrying out DDoS attacks throughout Q4 of 2013, it was a lot more active compared to the following 3 countries integrated. For instance, the percentage of DDoS strikes that came from the United States is pegged at 19 percent, a spike of 8 percent compared to Q3. Next up on the listing is Canada, which was the home of 10 percent of DDoS attacks throughout the fourth quarter of last year. The occasions of DDoS assaults coming from our northern neighbor rose very dramatically, from 0.4 percent in the previous quarter; a result of practically 9.5 percent. Lastly, there's Indonesia. 5.7 percent of all DDoS assaults originated from Indonesia in Q4, but that was a sharp drop compared with Q3, when it made up 20 percent of them.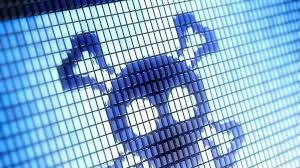 However, the record has some favorable developments too. For example, connection speeds increased to 3.8 MBps during Q4 of 2013, a quarterly increase of 5.5 percent and a year over year bump of 27 percent. The greatest gains were delighted in by Ireland (59 percent rise year over year) and Sweden (30 percent bump year over year).
Taking into consideration that in the previous year, the Internet has been bombarded with substantial hacks versus retail chains like Target, assaults on many prominent websites, and the current revelation of the Heartbleed insect, the dangers of hacking are becoming a much more ever-present component of daily life.