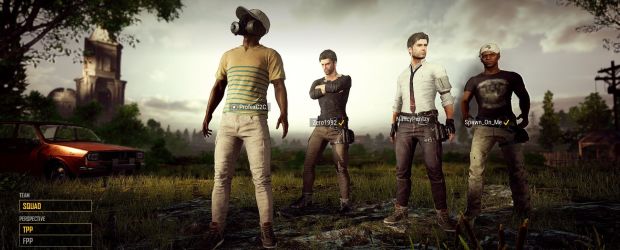 Tonight will see PUBG Mobile servers go offline for an extended period of time.
According to the latest news shared by the Tencent team, this new scheduled maintenance will last around eight hours.
However, there's also the chance that this downtime will take less time, meaning PUBG Mobile might be back online sooner.
It's currently estimated that PUBG Mobile will be down until around 9am in the UK.
PUBG Snow Map, C4 Explosive Revealed in Datamine
A datamine of the latest PlayerUnknown's Battlegrounds update for PC – currently available only on test servers – has revealed a new snow map in the offing, which might be known as 'Dihor Otok'.
A Reddit user with the handle 'Ruskalaka' posted Monday an image of the new snow map, found within the game files. In the pictures below, the white seems to be snow, with major routes marked by off-white lines, and buildings, towns and settlements marked in yellow. The map is divided by a river, with several bridge connections across.
Other PUBG enthusiasts have noted that Dihor Otok is bigger than Sanhok but slightly smaller than Erangel. Users have also found references to night mode in the new PUBG patch files, though it's unclear how this will be executed in-game.
The data mine has also revealed a 3D render of a new explosive weapon in C4, in addition to renders of several buildings for Dihor Otok, and references to more weather types.
In other PUBG news, the game become the first Steam title to have one million concurrent players for a full year, a streak that ended on Monday.
Meanwhile, the Sanhok map will be available on PUBG Mobile v0.8.0, which is out on September 12.