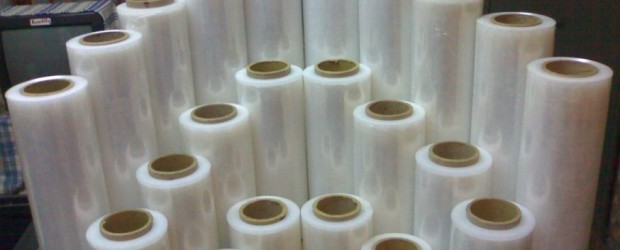 NBM – 5-Layer Cast Pallet Wrap Stretch Film
NBM 5-Layer Cast Film is made of virgin and also premium quality raw materials with an unique make-up, offering the movie extreme pre-stretching qualities and unsurpassed strength. We produce unique high efficiency film that can be stretch by as much as 300%. This makes it possible for ideal product packaging remedies and also is specifically suitable for high efficiency devices with solid pre-stretching requirements.
CAST STRETCH – HAND ROLLS
Hand-operated covering remains in numerous cases the easiest as well as most reliable product packaging remedy. NBM has a Hand-operated movie selection of actors stretch movie along with Blown Stretch Movie of different densities as well as widths.
Cast Stretch Film Hand Rolls- Easy handling for reliable packaging, sticks only to itself.
Strong and Clear Film- Prevents the movement of products on pallets during transit.
Versatile- wrapping consignments weighing less than 500Kg, use standard 17 micron film.
For consignments weighing up to 700Kg- use the strongest 20 micron film.
Applications- manual packaging processes (industries, commissioning, storage etc.)
NBM – Auto Stretch Wrap
NBM – Vehicle Cover is typically created to be used with a stretch wrap Wrap. It provides several benefits over NBM – ManualWrap including: faster and more efficient product packaging, minimized packing material costs, much safer application, more safe and secure tons and also more.
NBM – Automobile Cover is created in a range of thicknesses and widths. Our range of NBM -Auto Wrap Films, possesses excellent toughness, puncture resistance and stretch performance, as well as clarity as well as peaceful unwind.
CAST STRETCH – MACHINE ROLLS
Ensurea safe and secured position of packaged goods during transit.
Tear resistant– Protect goods from mechanical damages.
Applications– Automatic and semi-automatic packaging (industrial & logistics etc.)
NBM – Auto Wrap is produced are further bifurcated under three sub-categories depending upon our clients' requirements:
NBM – Eco Wrap
Available in various gauges for optimum wrapping applications. These films are typically for beginners as the film is comparatively cheaper to other Wrapping Options from NBM.
NBM – Deluxe Wrap
It is a superior multi-layer blown film that provides excellent strength and puncture resistance ideal for wrapping some of the most challenging loads. These are typical 23 micron films for general industrial applications.
NBM – Premium Wrap
Costs High quality PE-Stretch Cover Film accomplished by down assessing the motion picture upto 20 microns. Taking advantage of NBM -PremiumWrap Movies brings about considerable savings in addition to trusted & much more secured tons. These flicks are commonly created to provide stretch result of upto 300%.
Bio Stretch Wrap
Biowrap is an environmentally friendly stretch wrap and also unlike recycled plastic, biowrap is degradable & compostable plastic wrapping under defined UV conditions. This makes NBM – Biography Cover excellent for the atmosphere as well as our future generation.
NBM – Biography Wrap is a suitable remedy for customers trying to find an environmentally friendly movie without giving up performance or considerably enhancing prices.
Wrap n Talk (Printed Stretch Film)
NBM provides Wrap n Talk Printed Stretch Wrap – a cost effective way to identify, protect and advertise your product. This helps you to establish and promote your brand image in the market at affordable prices.
NBM -Wrap n Talk Printed Stretch Films are available in widths from 4″ to 47″ in a range of gauges all in up to 2 colors.
ColourWrap PE Stretch Film
Coloured Stretch Film is ideal for warehouse colour coding, international shipments or dating inventory. NBM – ColourWrap PE Stretch Film is puncture resistant 23 – 29 microns (90 – 115 gauge) blown film. NBM – ColourWrap PE Stretch Film is an extremely quite film because it comes off the roll extra smoothly and quietly. We offer various colours to choose from. However, the most popular colour remains Black & Green for obvious reasons.
NBM Stretch Wrap
NBM stretch films are used to palletize products that are stored outside for long periods of time. Ultra violet rays weaken non NBM stretch wrap products causing them to lose strength and load integrity. NBM – UVI Wrap will better protect your pallets from prolonged UV Exposure. They are available in hand wrap or machine wrap rolls.
NBM Stretch Wrap
NBM I Cover Movies have Vapour Deterioration Prevention homes to offer anti-corrosion protection to extend cover packing applications. NBM stretch films offer affordable corrosion security to ferrous and non-ferrous steels, as well as metal parts.
NBM – Wrap films are available in machine grade and hand grade rolls.