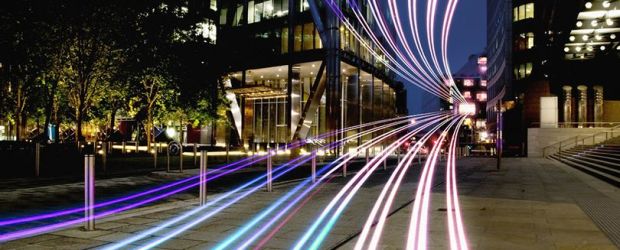 The UK government has announced plans to invest £16 million in a new 5G mobile technology hub – here's what you need to know
The UK government has announced plans to invest £16 million in a new 5G mobile technology hub, as part of a £23 billion boost to Britain's infrastructure.
Chancellor Philip Hammond announced the investment, alongside a £200 million investment in ultra-fast "full-fibre" broadband, in his Budget statement on Wednesday.
Once considered a luxury, the demand for streaming services, social media and games has turned high-speed mobile internet into an essential utility.
Our smartphones now gobble up more data than ever before, and that's only set to increase.
As the world becomes increasingly connected, we need a network that will support emerging technologies like self-driving cars, virtual reality and the Internet of Things (IoT).
So what can we expect from the next generation of wireless mobile technology? And when will our phones be running off this lightning-fast connection?
What is 5G?
There's currently no official definition as to what makes a wireless connection "5G". Network operators are all working on slightly different variations of the technology, making it difficult to give clear-cut answers.
The Next Generation Mobile Networks Alliance (NGMN) has specified that 5G needs to have higher speeds and capacity at far lower latency than 4G.
To put it simply 5G will be able to carry more data, at higher speeds and will also be able to move around obstacles, giving you greater coverage.
The likes of BT, Nokia and Ericsson are all pumping money into researching and developing this technology so it won't be long before they land upon a standardised industry definition.
Will 5G be noticeably faster than 4G?
NGMN are aiming to get 5G to 20Gbps speeds and 1 millisecond latency. If it reaches this, download speeds will be 40 times faster than today's 4G network.
In the 5G era you will you be able to download files, play online games and pay for things, in the blink-of-an-eye. Uploading something to the cloud will be as fast as storing files locally.
The new network will also be particularly vital when it comes to the success of the smart homes and self driving cars.
Will it bring any other benefits?
A 5G network is set to provide up to a million connections per square kilometer. This will be fundamental when it comes to creating "Smart Cities", as it will connect up millions of small, low-power devices, from traffic lights to wearables.
Our homes will also become more connected. A 5G network will be able to transfer TV shows seamlessly from one device to the next.
The reduced latency in a 5G network will ensure that self-driving cars will respond instantaneously to commands, such as braking.
How does it work?
5G technologies will require advanced ICT infrastructure.
Using a type of encoding called OFDM, the network will use new frequencies that will be able to hold a lot more data at a time.
These frequencies will travel through a network of smaller cells, like Wi-Fi routers, instead of being projected out of big towers. In turn this will make the whole network more robust.
Too early to invest?
While some have praised the government's forward-looking approach to 5G, others claim it is too early to be investing in the technology.
"Investing in 5G is premature, we would much rather see some help for cash-strapped mobile telecom companies who are struggling to fund the rollout of 4G," said Dan Lewis, senior adviser on infrastructure and energy policy at the Institute of Directors.